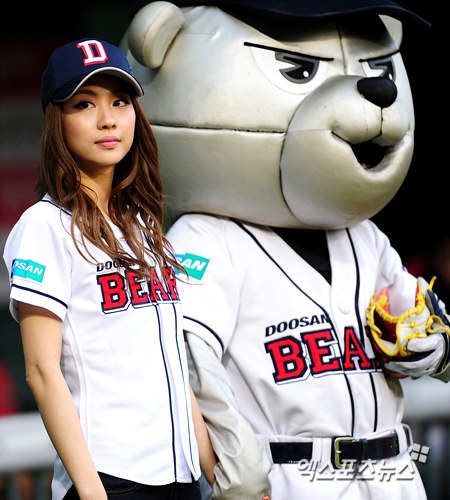 Last night was my first Korean baseball experience. You know who loves baseball? Koreans. America has had a big impact on their culture since helping South Korea during the Korean War and having US military bases in Seoul since the 1957. Hence the Mountain Dew drinks and Twix candy bars at 7-Elevens throughout the country. How could I say no to watching the Doosan Bears play their rival, the KIA Tigers after work on a Friday night? I couldn't. I just couldn't.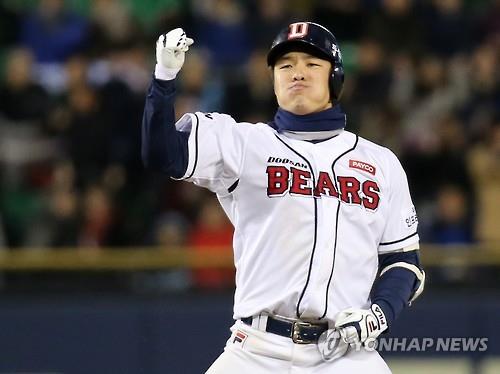 A teacher who works at my school asked if I wanted to join him, his girlfriend and his girlfriend's friend to watch the game. He was clear in stating that this wasn't a date. However, if someone comes up to you on the street and says, "I'm not trying to scam you", rest assured that person will attempt to scam you.
The first thing I noticed was that they have convenience stores inside and outside of the stadium and it seems like you can just bring your own food and drinks to the game.
(side note: Koreans love convenience stores. There's one just outside my house where people will sit on the patio furniture and drink till sunrise)
They have no metal detectors or people checking your bags. However, they do not sell Soju inside the stadium because people get too rowdy so if someone is drinking Soju in the stadium, I heard that they take it from you. If you are ever in Koreatown or somewhere where they have Soju, go with Peach. Hands down the best kind.
The Doosan Bears were the home team so we were obliged to cheer for them. Their record is 82-54 and they did not disappoint. They pummeled the KIA Tigers 6-2. I want to return not only because they seem to have a chance at winning the league, but also because of the environment. Going to see a Jays game can be fairly dull but games here are similar to a European soccer game or MLS in North America. They have cheerleaders, music playing, noise makers and individual song chants sung by the fans for each player. While it still is baseball which is by no means the most exciting sport to watch, just witnessing how much Korean people love baseball and support their team was heart-warming.
We had tickets close to first base which cost about $20 USD but can go as cheap as $10. Food and drinks are about less than half of the price at MLB games and they hire people to blow a whistle to grab fans' attention when a foul ball is hit in their direction. I'm assuming they do this because people are staring at their phones and have been struck by foul balls in the past. Safety seems to be a big priority because they have netting all along the entire infield to reduce baseballs hitting fans.
Other differences I noticed were selling fish and rice cakes outside of the stadium instead of hot dogs. During an intermission between innings, in Toronto they will have a fan answer a trivia question or get different fans to compete in a dance battle. In Seoul, they have a beer chugging competition. I think I'll like Korea.
If you ever come to The Land of the Morning Calm, make some time to go to a game. Baseball diamonds are littered around the country with little kids playing and batting cages can be found in most areas of Seoul. Baseball is a massive part of their identity and a peak into how Koreans live their everyday lives.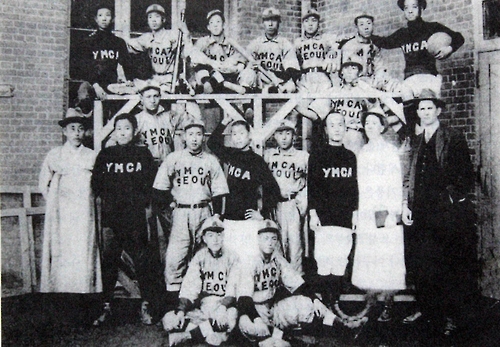 "Never allow the fear of striking out keep you from playing the game!" Babe Ruth