That should about do it for 2013, minutes are slowly passing until 2014 presents us with a number of unknown future stories, events, tragedies and probably babies. 2013 was a solid year, have no major issues with it. Started out on a rooftop bar in Indonesia, finished up my time in Thailand, a one-way ticket to New Zealand that eventually led me to Hong Kong. I am not in a position to complain. I'm sort of into the whole New Year's resolution thing so let's quickly look back at 2013's resolutions and see how I did:
-Stay out of the hospital.
Unsuccessful. I now know that roofs and active volcanoes are dangerous. Noted.
-No sunburns.
Unsuccessful. New Zealand winters will actually get you.
-Eating fresh fruit four times a week in Thailand
. Unsuccessful but close.
-Write down everything I spend money on.
Successful up until December because I stopped caring.
-Read a book for at least 30 minutes everyday.
Again, unsuccessful. I am not in love with this post so far.
-Find an incredible job in or outside of Canada.
I'd say successful. The dream was to work on a mountain in New Zealand and I made it happen.
Well, I didn't do great on those so let's try to improve in 2014
Visit at least one new country
I still don't know how to play chess so I will need someone to help me with this one.
I don't actually know how to dive; I'm sure my dad is angry somewhere, probably on a lake, not catching fish.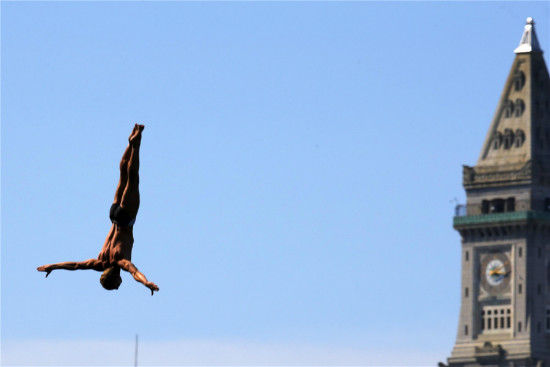 Some of these have been taken from my Bucket List post, convenient that I already had a list made. The priority is staying out of the hospital. I hope that you had an amazing holiday season and have a life altering 2014. We are closing in on 3 years of writing here so thanks for putting up with me for this long.
"The thing I like most about time is that it's not real. It's all in the head. Sure, it's a useful trick to use if you want to meet someone at a specific place in the universe and have tea or coffee- but that's all it is- a trick. There is no such thing as the past. It exists only in the memory. There is no such thing as the future. It exists only in our imagination. If our watches were truly accurate, the only thing they would ever say is "Now". That's what time it is. It's "Now".
Damien Echols